In times of great change, true leaders rise up.
In the past, it was one or two great leaders who guided culture toward deeper values.
Today, we are ALL being called upon to wake up, step up, and become the leaders our planet and future generations need.
I AM A LIGHT LEADER. 
THROUGH SERVICE, I SELF-REALIZE. THROUGH SELF-REALIZATION, I SERVE.
Welcome to Sacred Future.
I am Maria Christina Owl. I founded Sacred Future in 2012, after a profound awakening experience in Tikal, Guatemala during the Winter Solstice portal days. I was shown an image of women and men gathering, healing, unifying, and working together for future generations.
In the photo to the right I am channeling the Higher Dimensional Helpers to an audience of about 800 people at the IONS International Conference in Oakland, CA. That is my husband at my back, supporting me by helping to ground the high frequency transmission coming through me. Channeling for an audience this large changed my life!
It deepened my trust in the extra-dimensional beings in service to Earth.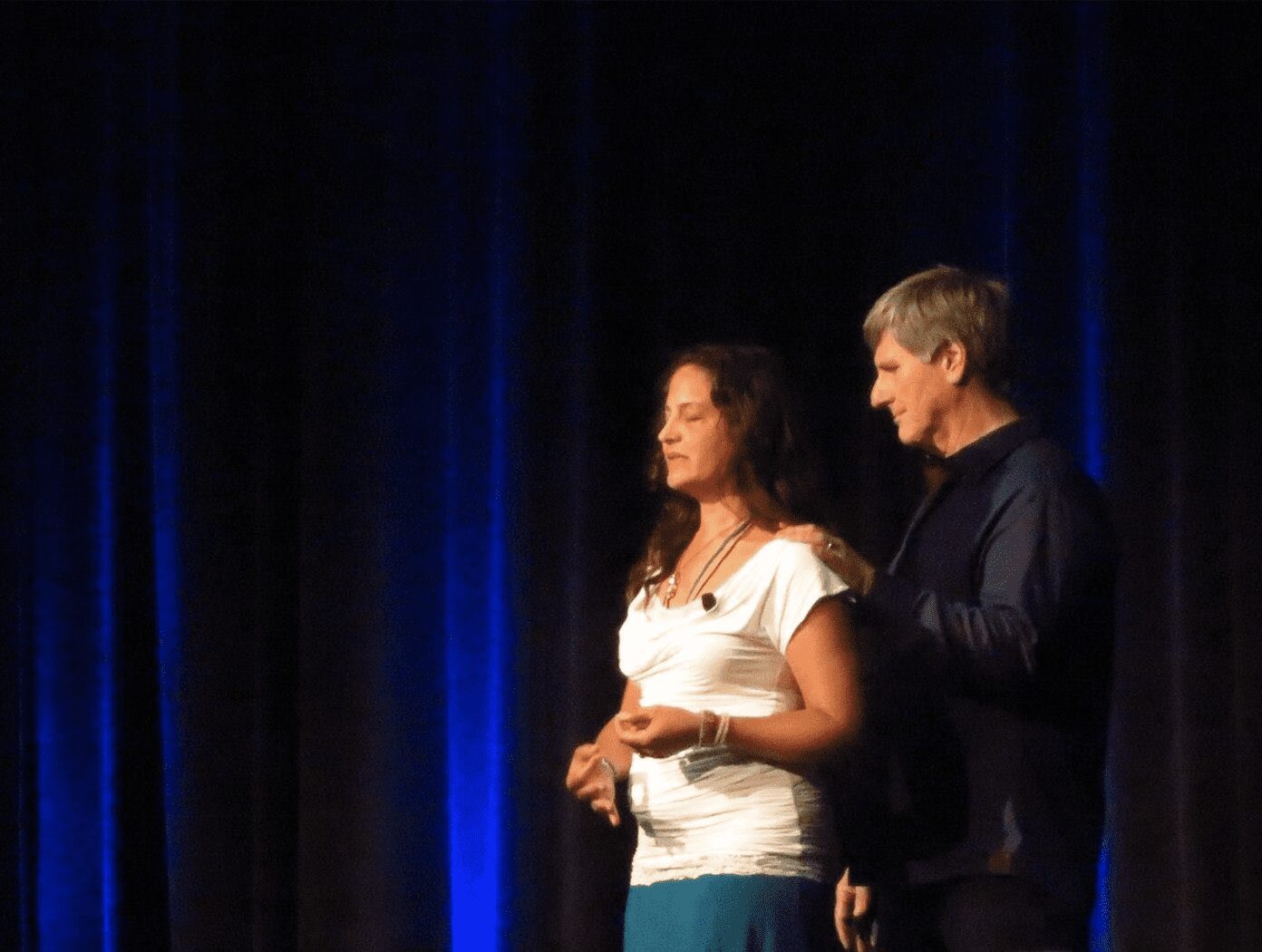 It launched my metaphysical work and purpose onto a larger international stage.
And most especially, it helped me to understand the need people have for interaction with our spiritual helpers in the eternal realms.
At Sacred Future, we explore the metaphysical and quantum truths to discover consciousness technologies that can assist humanity in:
Moving into an age of peace and prosperity
Healing from all the layers of trauma we've experienced
and Reaching personal and planetary ascension!
I hope you enjoy browsing our website, and take advantage of all these amazing consciousness technologies which we've made available to you here.
With Great Love,
Maria Owl
 ~EXPERIENCE  YOUR  SOVEREIGNTY~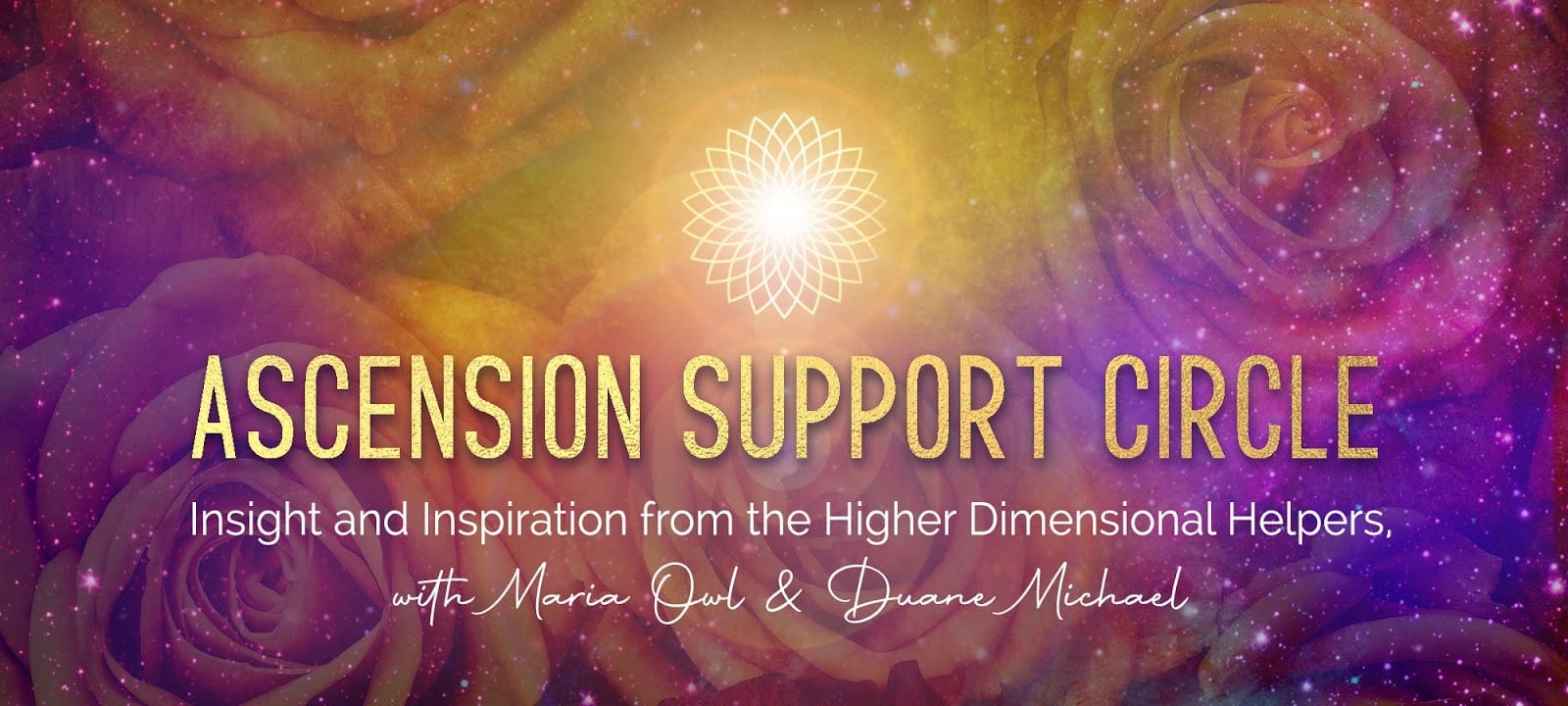 The Benefits of this Support Circle:

Monthly 60min Channeled Event with the Higher Dimensional Helpers through Maria and Duane, which includes a Clearing & Recalibration Treatment, then Wisdom Teaching
Monthly 75min Integration Meditation w/ Q&A, two weeks later, with Maria & Duane
Monthly Heart Circle – a place for members to receive emotional support through their transformation
Webinar Replay Archives
Community Hub – Discussions, Q&A, plus options for video/photo/doc sharing
Spontaneous, As-Needed In These Times, Guidance & Updates from Higher Dimensional Helpers via Maria, posted in the Community Hub

 My New Book is Now Available!

Planetary Ascension: The Purpose of 3D and the Choice We Face
 Planetary Ascension is happening now. Author Maria Owl draws from the Ra Material from L/L Research, the Mayan prophesies, scientific data, and channeled transmissions she received while in trance, to inspire awareness of the powerful times we are living in. Maria  plots out our inevitable evolution into higher dimensional awareness, encouraging readers to reclaim their sacred humanity. The focus of this book is the power of love to guide humanity through all challenges.
"Maria Owl is a beacon of light in these challenging dark times. In this powerful book, she brings light into the heart of darkness and illuminates that which has been controlling humanity for eons. She also, with the help of the higher beings she channels, shares the profound wisdom that it is love that opens the doors to ascension to us, and that journey can only happen within each one of us."
– Melissa Sophia Joy
Author, Naturopathic Doctor and Founder of Somatic Awakening®
"I believe the book "Planetary Ascension: The Purpose of 3D and The Choice We Face" is a significant and important book for our current times of challenge and chaos. Maria helps us see that these experiences are also times of great transformation and awakening on the planet. This book explains complex terms of the potential of our personal and collective evolution in simple ways, making what was perhaps intimidating, now easy to access. It's definitely the right book at the right time."
-Debra Giusti
Author of Activate Your Soul Tribe, Creator of Harmony Festival and Saturday Night Alive Events
Sign up here to pay and receive a PDF of my book in your email inbox: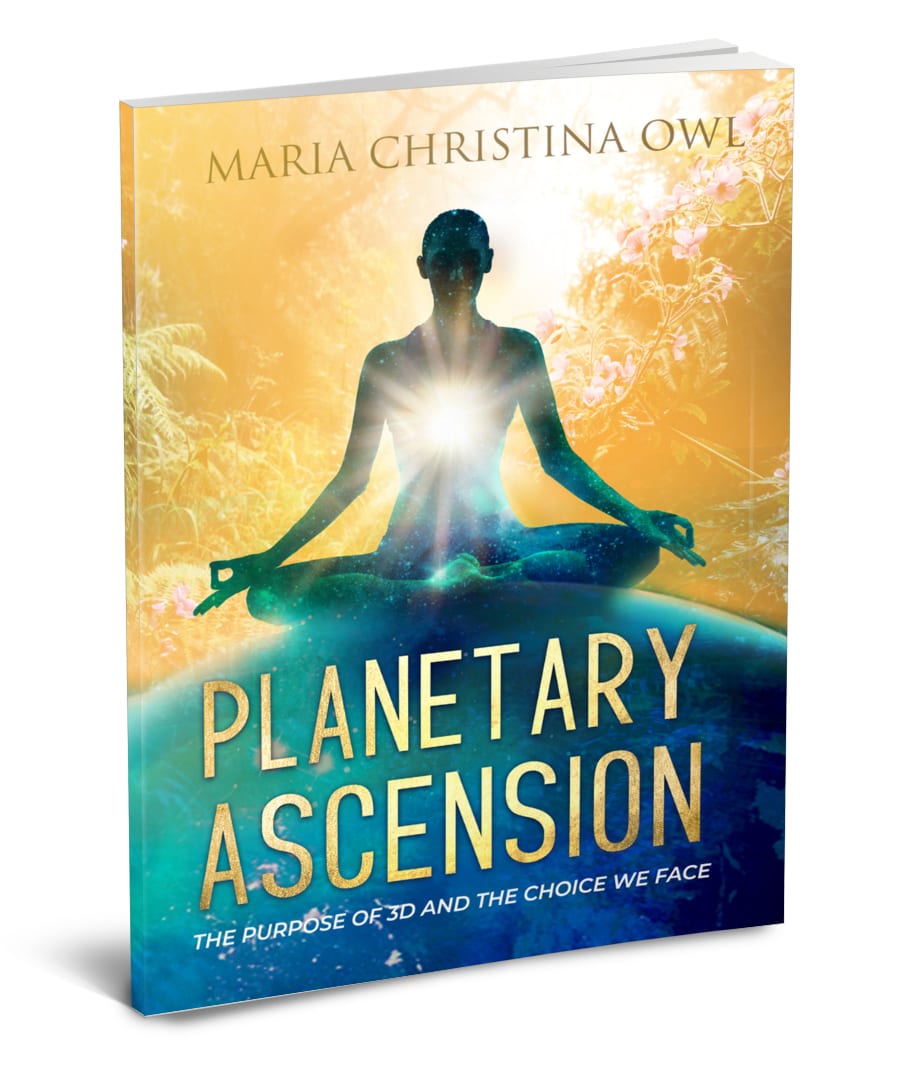 You Will Be Added to Our Mailing List When You Purchase Planetary Ascension:

When you opt-in to receive Maria's new book, you will be added to the Sacred Future mailing list. If you are already a member, you will not receive it twice. In our newsletters Maria will send you updates and reminders directly to your inbox, about upcoming events, retreats and classes. She also loves to share her latest articles or videos on topics such as:
Liberating Yourself from Past Conditioning
Energy Medicine and Our Power to Heal
Birthing a New Paradigm of Conscious Leaders
Quantum Field Architecture
The Science of Channeling
and much more!