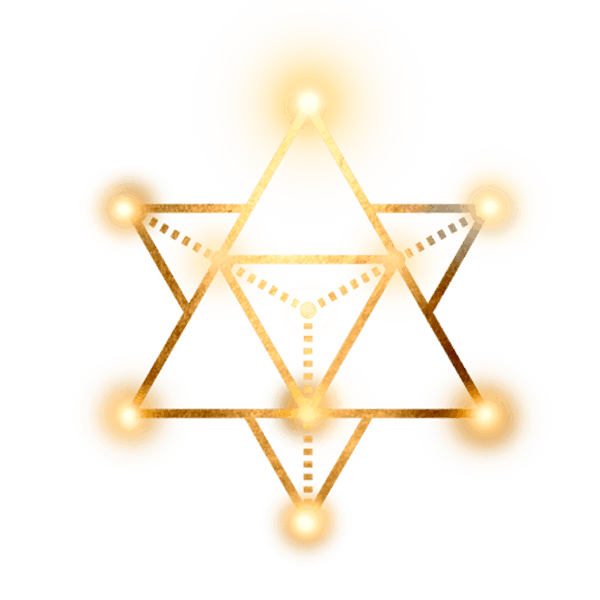 Guidance as You Develop Your Channeling Gift
Maria and Duane intuitively guide each participant through an awakening of their gift with a holistic approach.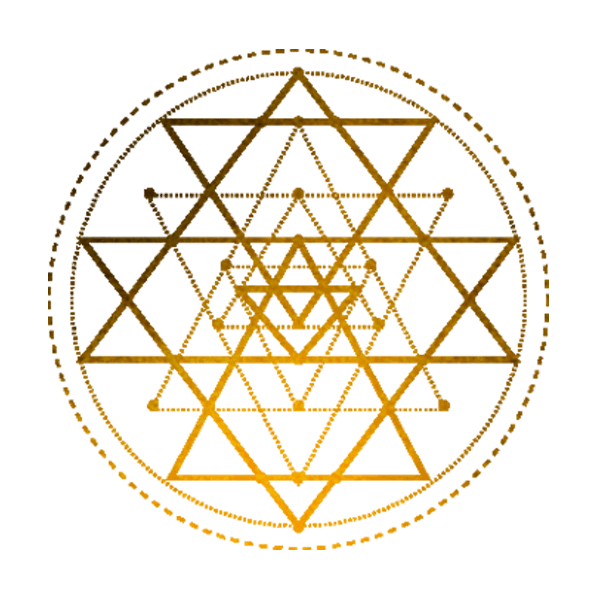 Experience & Practice
After foundational teachings and preparation students will have an opportunity to experience different frequencies and finally to channel those pure loving frequencies themselves.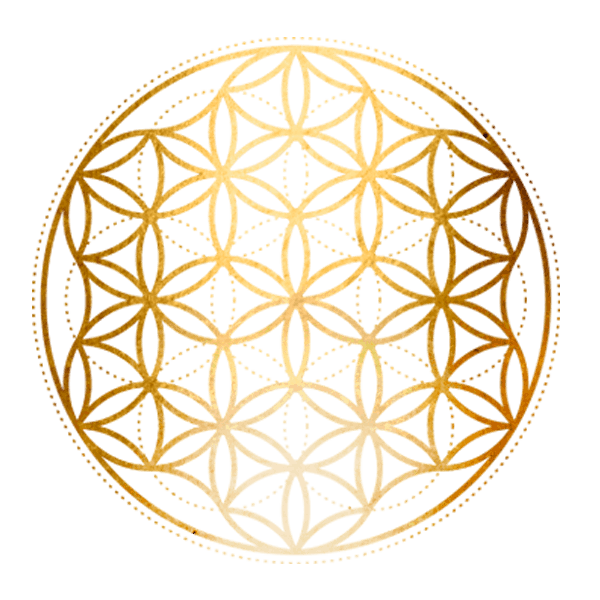 Community
Those who innately carry this gift are usually unique and fascinating people! Our community of lightworkers become a family of support for each other into the future.
Welcome to Holistic Channeling!
Growing up as an "out of control medium and channel" I struggled to understand my ability. Mentors were hard to come by and examples of healthy mediums and channels were few and far between. Throughout my 20's and 30's I spent a great deal of my time with Indigenous tribes and teachers studying Shamanism. I witnessed how every medicine person or shaman who was "the real deal" would go into a state of channeling during ceremony. Yet, none of them seemed available to help me develop my ability. And, I was too naive and shy to ask for what I wanted.
I faced a decision.
I could either suppress my gift and pretend it wasn't there, or I could ask Creator to connect me with a teacher. You can guess my choice!
Within one year I met elders within an African earth-based religion who were willing to Initiate me. The religion formed around what's called a Spirit-Possession tradition. Therefore, those called to initiate as priests, would learn how to channel the elevated ancestors, or loving deities, on behalf of the larger community. Through the priests, messages and energies came through for healing, rectifying, reclaiming, unifying, clarifying and catalyzing transformation. After three years of training with this group, it was time for me to leave and develop a new system to help "out-of-control mediums and channels" – one that was accessible, inclusive, and of a very high octave of love.
Holistic Channeling was born.
Are You a Medium or Channel?
Here is a list of experiences and symptoms most out-of-control channels have:
Dissociation or prone to daydreaming or spacing out

Sleep paralysis (when you become conscious out of sleep, but can't move or talk)

Easily hypnotizable

Overwhelm from feeling everyone else's feelings or hearing everyone's thoughts

Something moving your body that isn't you

Something speaking through you that isn't you

Prophetic Dreams

Hearing a guiding voice that steers you away from harm

Chronic neck pain

Receiving inspiring, clear messages, visions or instructions when driving, showering, or while involved with another trace-inducing activity

Visitations from Light Beings – ecstatic moments of connection

Unwanted attacks from negative entities

Seeing ghosts
Who Do I Channel?
In 2016 I began bringing through a very high dimensional consciousness who I call The Great Mother. Eventually this Universal vibration diversified into intelligent Soul Complexes identifying themselves as the Sirian Council of Light, my Pleaidian Star Family and some Arcturian and Andromeda Galaxy Ambassadors to Earth. Today my primary Helpers are Grand Master Qi Ang Xong and the Celestial Dragon Council. Together, we created an incredible online and in person course called Becoming the Harmonic Self! I hope you have the blessing of meeting and working with Lama Qi one day.
Why Did I Create This Course?
Holistic Channeling is informed by all of my life-experiences and trainings throughout my adult life, including being an athlete, religion, psychology, shamanism, energy medicine and physiology/anatomy.
But this course isn't about academically looking at channeling from different lenses.
My Approach to the Holistic Channeling course:
Holistic Channeling is a lifestyle, a way of moving through the world that is connected, reverent and embodied. Today, I approach channeling as a mature conscious choice and I am accountable to my physical, emotional and mental aspects of self.

YOU WILL LEARN SELF-CONNECTION AND EMBODIMENT PRACTICES IN THIS COURSE.
I've experienced myself how tricky exploring this gift can be without guidance. I want to offer people opening to their gift a safe container within which to develop it.

YOU WILL RECEIVE PERSONAL COACHING AND GUIDANCE ON YOUR CHANNELING EXPERIENCES WHILE IN THIS COURSE.
I believe it's worth it to become awake and masterful of your gift, rather than afraid of it and suppressing it. By opening to your gift to channel you have an opportunity to transmit positive life-changing information to your friends, family, clients, and community. 

YOU WILL HAVE AN OPPORTUNITY TO LINK TO MANY HIGHER FREQUENCIES AND THE LOVING BEINGS WHO LIVE THERE THROUGH MARIA OWL AND DUANE MICHAEL, DURING THIS COURSE, AND HAVE PERSONAL EXPERIENCE OF POSITIVE CHANNELING.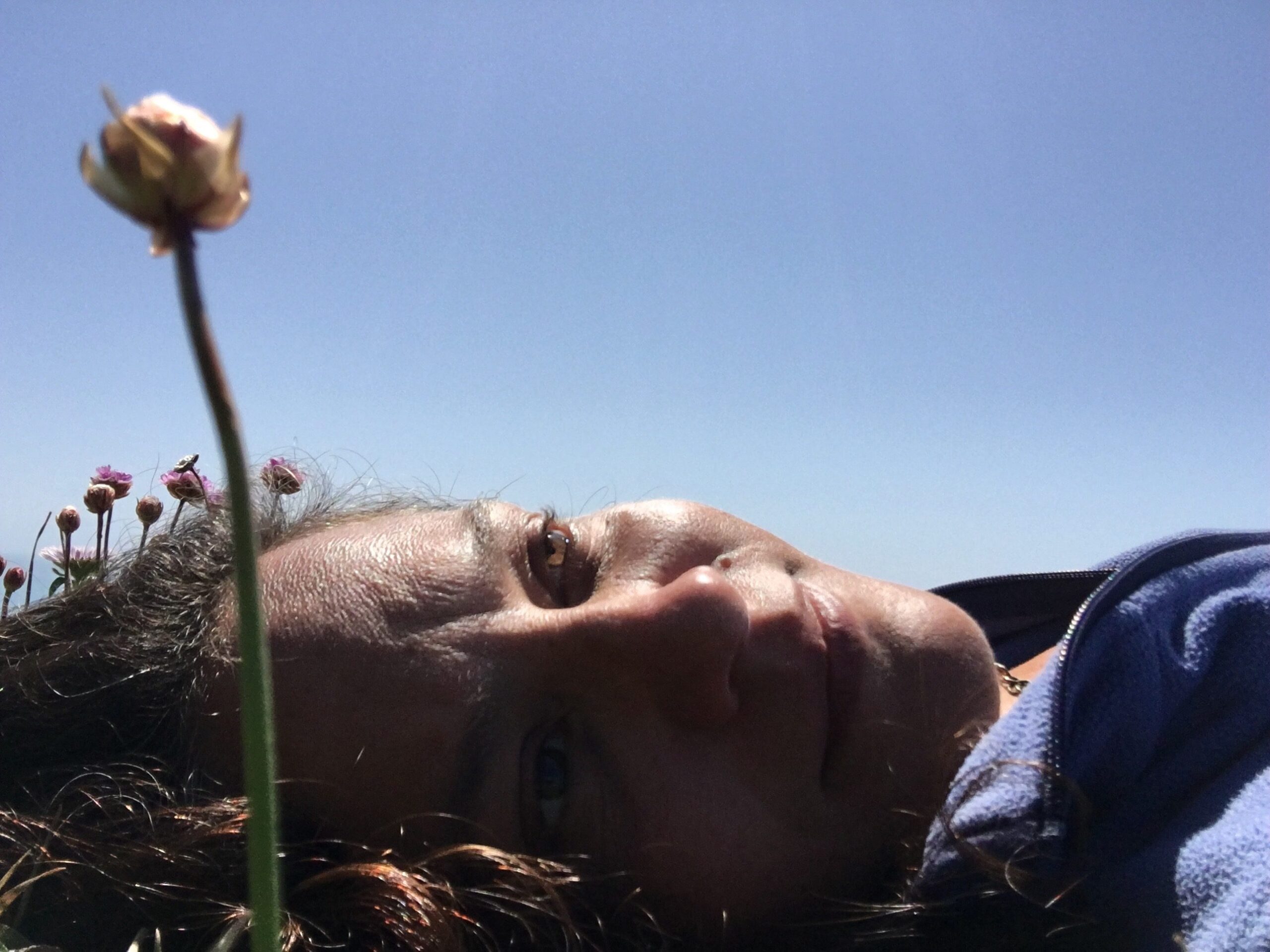 You Can Become a Grounded, Embodied Channel
During this course, you will learn all my practices for how to rewire your energetic and physical bodies to be able to have healthy and powerful relationships to your Ancestors and the Higher Dimensional Beings, while never compromising your physical health.
The 4 Foundational Wisdoms
You Will Learn in the Holistic Channeling Course:
Lifestyle practices every channel and medium can do to ensure energetic and physical body integrity for transmitting
How to keep your energy body clean and what physical/emotional symptoms to look for that hint you're out of balance
How to develop strong protection and strong discernment as you encounter deceased human souls and multi-dimensional entities
How to develop healthy, high vibration connections with loving Spiritual Helpers, Ancestors and Nature Beings, and bring through accurate transmissions that you can absolutely trust!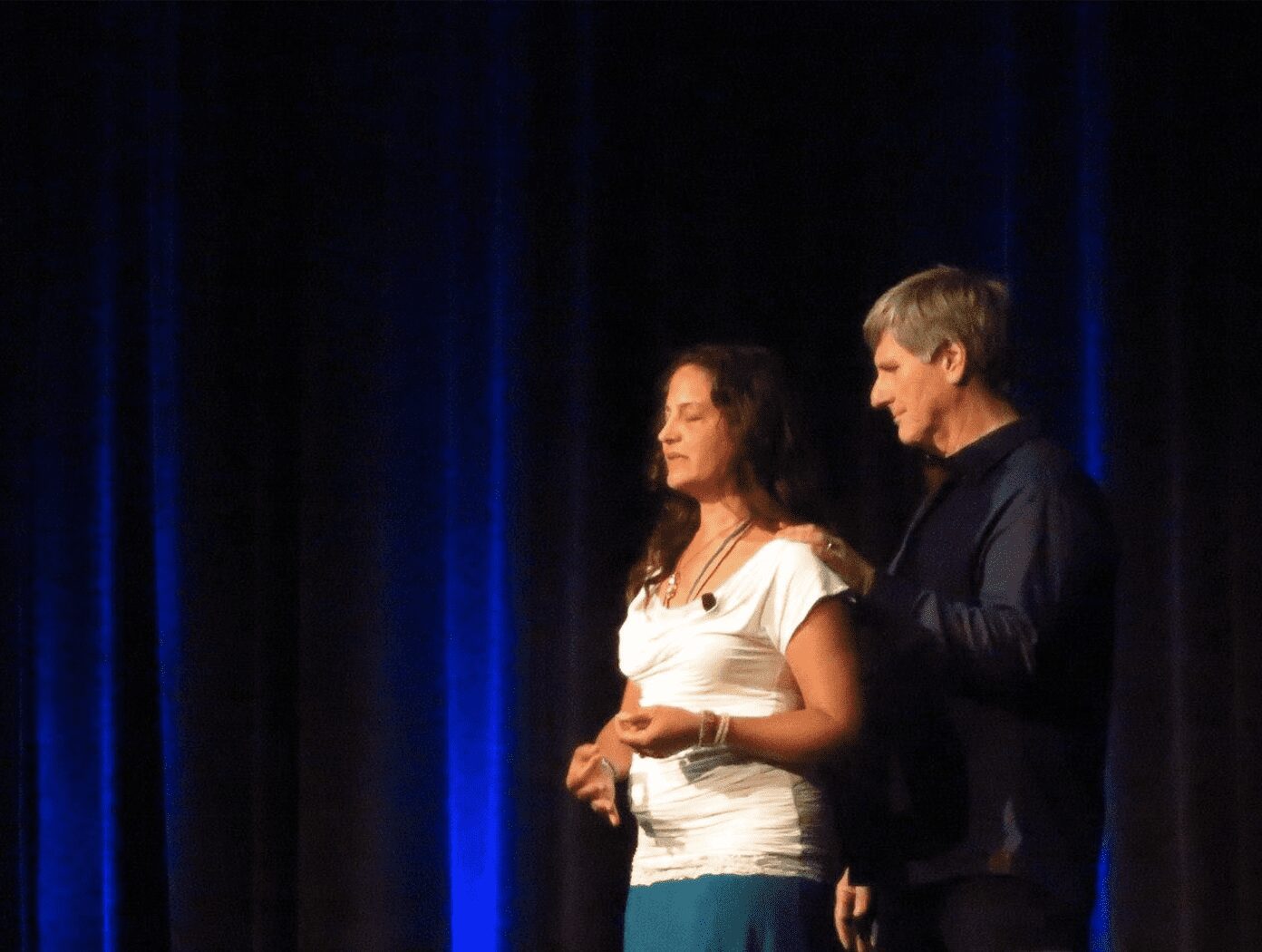 What Is Included in the Holistic Channeling Live Online Course?
9 Live Online Classes, 2.5 Hrs each
Online Classroom with Replays
Downloadable Meditations to Practice With
Telegram Group Chat Room
Ongoing Access to Student Portal
Schedule
FRI, AUG 19 – Free Intro 
9:30AM HST | 12:30PM PST | 3:30PM EST

HOLISTIC CHANNELING COURSE
TUESDAYS, AUG 23, 30, SEPT 6, 13, 20 
2PM HST | 5PM PST |8PM EST
FRIDAYS, AUG 26, SEPT 2, 9, 16   
9:30AM HST | 12:30PM PST | 3:30PM EST
Curriculum 
Module 1
HOLISTIC CHANNELING IS A LIFESTYLE AND DEVOTIONAL SERVICE
What Brought You Here?
Connection to God/Source as Primary and Prioritized
Physical and Energetic Health Practices
Embodiment of Your Soul Force
Levels of Trance
Types of Channeling and Mediumship
Module 2
OUR SIXTH SENSES AND HOW THEY INTERWEAVE WITH CHANNELING
Clairaudience
Clairvoyance
Claircognizance
Clairsentience
Telepathy
Telekinesis
Levitation
Astral Projection
Module 3
PREPARATION TO BE A CLEAR CHANNEL
Meditation to clear and set up your aura and chakras for channeling
Module 4
SPECIFIC ENERGY ANATOMY FOR CHANNELING
The Soul Incarnation Channels
Meditation to clear and repair your SIC
Module 5
MEDIUMSHIP
Indigenous Shamanic Practices and Mediumship
Channeling the Elevated Ancestors
Releasing Earthbound Spirits
Clearing Soul Contracts
Module 6
WHO AM I CHANNELING?  – PART 1
Developing Discernment and learning to read Frequency
Types of positive beings you may encounter and their signature frequencies
Elevated Ancestors
T.s and Your Star Family
Angels – Elohim, Seraphim
Ascended Masters
Inner-Earth Guides
Extra-dimensional Allies (unicorns, faerie, plant spirits, etc…)
Spiritual Guides
Higher Density Helpers
Deities and Gods/Goddesses
Councils of Light
Future Self
Animal OverSouls
Channeled Class: Exploration of Frequencies
Module 7
WHO AM I CHANNELING? – PART 2
Developing Discernment and learning to read Frequency
Types of negative beings you may encounter and their signature frequencies
Tricksters and Imposters, Negative Polarities entities
Minions
Remote Viewers
Inserted False Programs – MK Ultra
Other negative beings
Channeled Class: Maria will bring through the Higher Density Helpers to offer wisdom on this topic, including…
Spiritual Protection
Power of the Word, Decree and Command
Invoking Assistance
Module 8
YOUR DIVINE GIFT
    Channeling Pure Healing Energy
    The Path of the Oracle
    Navigating the Ego's desire to take credit
    Becoming a Clear Channel for Higher Love
    Dedicating One's Life to Positive Polarity
Module 9
SPECIAL CHANNELING SESSION
Group Channeling
Integration
Gratitudes
Enrollment
Who Will Benefit From This Course?
Anyone who checked off more than two symptoms in the list at the top of this web page. 
This is for beginning and intermediate level channels and mediums. 
Anyone who is already channeling yet it's happening without invocation and randomly.
Anyone who is ready to fine-tune their gift and elevate it into higher frequencies.
This course is also a great foundational beginning for anyone who thinks they are a channel, but you're not sure
Application
There is a short, 3-question application to enter the Holistic Channeling course.
Maria needs to make sure that every student is ready to engage in this curriculum, or assess if there is a preparatory step that needs to happen before this course can be taken. The application is short, yet invites you to explore your relationship to channeling more closely.
Tuition
Once we receive your application we will send you the Welcome Email with your payment options.
Group Webinars and Coaching $888
Pay In Full
or
Sign up for a Payment Plan:   We have a 3-mo. or a 6-mo. plan.
__________________________________________________________________________________________________________________________
Group Webinars and Coaching
w/ Four Private 60-min Coaching Sessions $1888
Pay In Full
or
Sign up for a Payment Plan:   We have a 3-mo. or a 6-mo. plan.
LAST DAY TO REGISTER IS AUGUST 22
Wherever you are in the world, we invite you to join!